The Paramus Park Mall in Northern New Jersey features a brand new concept since for all shoppers and bargain hunters. As of the 10th of September you can visit the Macy's Backstage Outlet, located on the third floor of the Paramus Mall as a 'store within a store'. You can find men's, women's, and kids' clothing, as well as shoes, apparel and home decor items. The concept behind this is the so-called "off-price model", which means you will get more discount on the regular department store prices for all kinds of brands you will also find at the regular Macy's. This type of pricing means you may often find surprising bargains that are nowhere else to be found.
Backstage Outlet
The 'Backstage Outlet' is different from your regular outlet stores, as they contain lower quantities of goods and more unique sellers that are nowhere else to be found. All this is presented in an open, airy and relaxing shopping environment. This makes it possible for shoppers to find unique buys that may really surprise you. There may be some clearance sales items for the regular Mac's store, as well as specifically bought goods for the backstage stores. This also means that you may find different bargains at different backstage stores.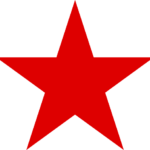 The staff working in the backstage stores are also different from the regular Macy's department stores, as they can be recognized by their red T-Shirts.
Store Hours
The Backstage Outlet store follows the same opening hours as the Paramus Park Mall and will be closed on Sundays, as Bergen County blue law prescribes. It may have special opening hours during holidays and special sales events. to stay up to date you can find all details at the store's website, join the Facebook community or follow Macy's Backstage at Twitter.