The 30 Best Outlets & Shopping Malls in New Jersey
---
New Jersey is one of the main states in the US for shopping outlets & malls. Compare the 30 best places to shop, with detailed information about hours, stores and directions. Check out in which directories your favorite brands are listed. Lots of malls provide extra customer services and entertainment. Bargain hunters will learn the best ways to obtain coupons for extra discount. You will find everything you need to plan your trip and start shopping for clothing, shoes, and apparel.

---
---
Information about the Outlet Malls in NJ
Outlets and malls are often mixed up, while there is a clear difference between them. Shopping malls have the latest fashion trends available but lack the huge discounts that are common for factory outlets. Outlet centers have their primary focus on designer fashion but lack the latest trends. There's also a difference in the type of stores that are offered. While malls offer stores providing you electronics and home appliances, outlets focus more on clothing. You'll often see big designer brands like Armani or Tommy Hilfiger opening a factory outlet which huge discounts. You will not find these types of stores at a regular shopping mall.
Of course, there is also a gray area and lots of similarities between them. This causes the confusion but will not spoil your shopping experience. Here you will find all the information you need to decide which outlet or mall you definitely need to visit in NJ. Take a look at all the information and then decide which mall or outlet you want to go. As popular shopping destinations are often really busy, planning is everything. You will learn how to retrieve a map of the mall and the best places to look for coupons. Essential information like brands and opening hours is also listed and should be the start of your plan. Once you've decided where to go you can find address and GPS information and the best directions to reach your destination.
Why Shopping in New Jersey is the Best Experience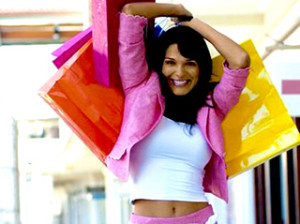 Are you in for an upscale boutique or looking for bargain-friendly outlets? Flea markets or big outlet malls in NJ, you can discover all of that in New Jersey. The state is famous for having no retail tax on clothing or shoes, making NJ a heaven for bargain hunters and money savers. It also provides fashion shoppers and designer brands lovers plenty of stores to choose from. Shopping is the number one tourist attraction, with many visitors coming to places like Atlantic City or Jersey Shore, just to shop the outlets. Find out 15 reasons why shopping in New Jersey is the best experience and see for yourself.
How to Obtain Coupons & Deals for More Discount
Having tax free shopping is already a big plus to the NJ malls. There is much more discount if you know where to look. Factory outlets already provide up to 70 percent off regular prices and most malls have big seasonal sales. Next to that you can obtain even more discount by using coupons, provided by malls and outlets in various ways. Looking for online printable coupons, discount coupon books or other ways of saving money while shopping? Check out how to obtain the best coupons and deals.
Complete Overview of all the Malls in NJ
Planning is everything when you start a trip and this also applies to shopping. Nothing is more frustrating than losing time finding the right directions or a closed mall when you arrive. How about rain when visiting an outdoor mall or your favorite brand not having an outlet store in the center you choose? Many factors determine which mall you want to visit next and the overview below helps you in setting the first steps. Select a mall nearby you or the biggest outlet in New Jersey and discover all the information you need. Not sure which one is located near you? Check out the complete map of outlets & malls in NJ.
| Name | City | Telephone | No. of Stores | Size |
| --- | --- | --- | --- | --- |
| Garden State Mall | Paramus | +1 (201) 843-0687 | 335 | 2,118,718 square-foot |
| Jersey Gardens Mall | Elizabeth | +1 908-354-5900 | 230 | 1,300,000 square-foot |
| Freehold Mall | Freehold | +1 732-577-1144 | 225 | 1,671,000 square-foot |
| Woodbury Commons | Central Valley (NY) | +1 (845) 928-4000 | 220 | 845,000 square-foot |
| Palisades Mall | West Nyack (NY) | +1 (845) 348-1000 | 200+ | 2,217,323 square-foot |
| Woodbridge Mall | Woodbridge | +1 (732) 636-4600 | 200+ | 1,633,000 square-foot |
| Willowbrook Mall | Wayne | +1 (973) 785-1655 | 200 | 1,514,000 square-foot |
| Rockaway Mall | Rockaway | +1 (973) 361-4070 | 180 | 1,248,000 square-foot |
| Menlo Park Mall | Edison | +1 732-549-1900 | 175 | 1,230,000 square-foot |
| Bridgewater Mall | Bridgewater | +1 (908) 218-0001 | 170 | 900,000 square-foot |
| Short Hills Mall | Short Hills | +1 973-376-7350 | 160 | 1,374,000 square-foot |
| Newport Mall | Jersey City | +1 201-626-2078 | 155 | 1,149,147 square-foot |
| Cherry Hill Mall | Cherry Hill | +1 (856) 662-7440 | 130 | 1,306,000 square-foot |
| Quaker Bridge Mall | Lawrence Township | +1 (609) 799-8177 | 120+ | 1,099,000 square-foot |
| Jersey Shore Outlets | Tinton Falls | +1 732-918-1700 | 120 | 435,000 square-foot |
| Atlantic City Outlets | Atlantic City | +1 609-344-0095 | 109 | 1,292,611 square foot |
| Paramus Park Mall | Paramus | +1 (201) 261-8000 | 107 | 770,941 square-foot |
| Livingston Mall | Livingston | +1 973-994-9391 | 100 | 985,000 square-foot |
| Riverside Mall | Hackensack | +1 201-489-2212 | 72 | 674,416 square-foot |
| Flemington Outlets | Flemington | +1 (908) 782-8550 | 40 | 165,000 square-foot |
Furniture Stores in New Jersey
Visiting the best furniture stores in New Jersey is a great way to find high-quality, stylish furniture pieces that will transform your home. With expert advice, competitive pricing, and convenient locations, these stores are a must-visit for anyone in the market for new furniture.
Most Popular Brands for Shopping
Besides the location and layout of a mall, the main differentiator between malls is the brands you will find in their directory. Large malls often have more to choose from, offer larger shops and are anchored by department stores. Bigger stores give you a better chance of finding what you're looking for, with a wide selection of clothes or shoes. New Jersey outlets have some of the most popular fashion brands featured in their directory. Renowned names like Tommy Hilfiger, Tiffany & Co., Louis Vuitton or Armani all have shops in NJ, meaning you can buy them tax-free. Department stores like Saks Fifth Avenue OFF 5TH, Nordstrom, and Neiman Marcus are also present. An Apple store is a big visitor's attraction, drawing shoppers towards them like a magnet. If this is the brand you're looking for, then check out all the Apple stores in NJ.
Want to know which brand to find where? You can quickly do this by using the search feature, which will take you to the list of malls and outlets having these brands.
Latest News & Updates
The landscape of malls often changes. There's opening of new malls or closure of certain stores or brands leaving a shopping center. Extended opening hours due to holiday shopping or big sales events with huge discounts. Big renovations cause a temporary nuisance to shoppers, while other improve the experience a lot. If you don't want to be surprised during your next visit, then follow the latest shopping news in New Jersey.
We wish you all the shopping fun you need and hope you will find nice bargains, deals, and discounts in the shopping malls of NJ!